I've wanted one of these for months because I kept seeing them on eBay over and over again. And I see the photos of interiors on the internet a lot. So ladies and gents, this seems to be the book to have.
And I snagged one for under $10, whoo hoo.
After carefully looking through the whole book, which is fantastic, by the way, it told me what I already knew: That homes in the mid-1950's were not as we think of them today.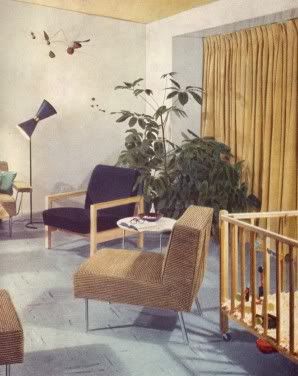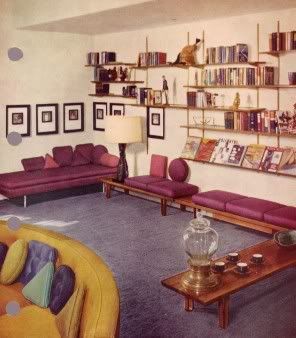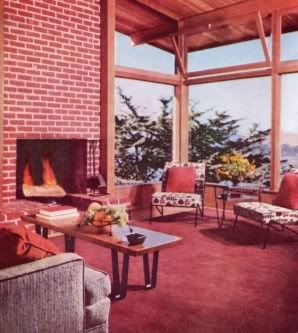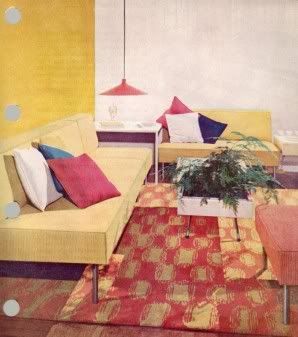 By the way, these are all the "better" photos. There were many I didn't include because they are not what we think of when we picture 1950's interior design. They are colonial revival and such.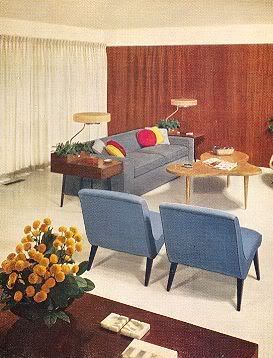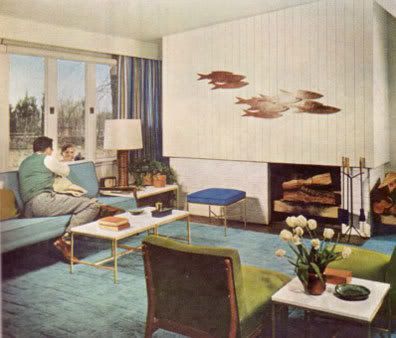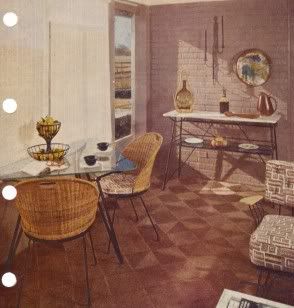 As I mentioned, Colonial revival was a popular look back then. Loud patterned drapes and wallpaper, formal furnishings, and sometimes dreary materials. Some color schemes and rooms were thoroughly depressing!
There was very little geometric design, not a single double-tiered lampshade and not much that looked "atomic".
Of the photos I did not include, I wouldn't want those room designs!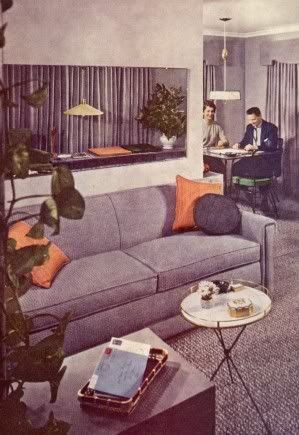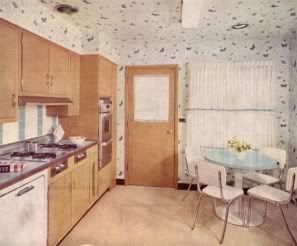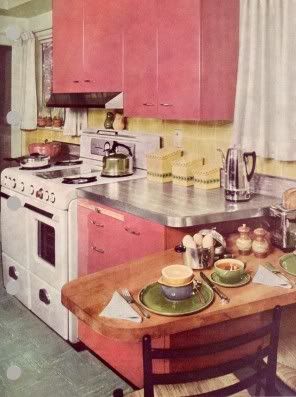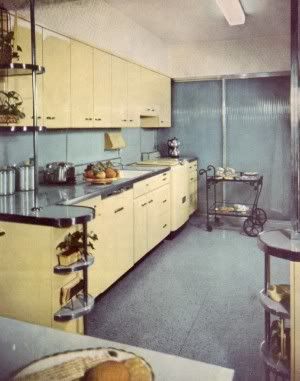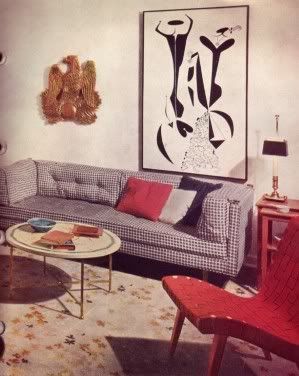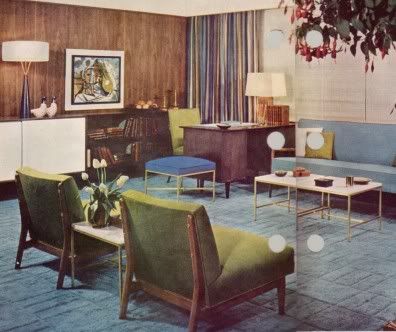 But after looking at so many of these, you can get a lot of tips and ideas for adding to your own interior, and things you may not have seen or thought of in other books or photos. Luckily we have places like craigslist and eBay to find original things, and can pick and choose our own 1950's style.
If you have only one original 1950's interior decorating book, I do recommend this book!