I adore this little pink pottery bowl. The colors (at least on my monitor) are amazing: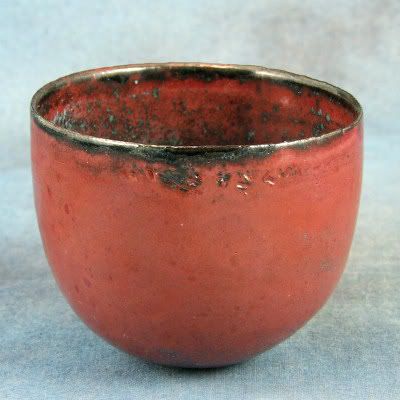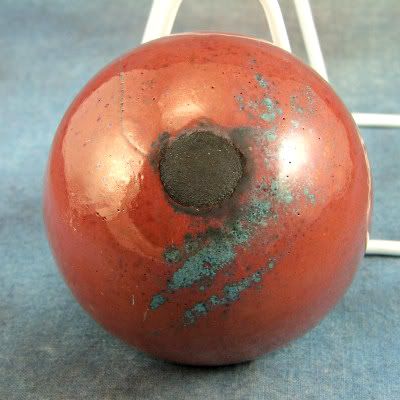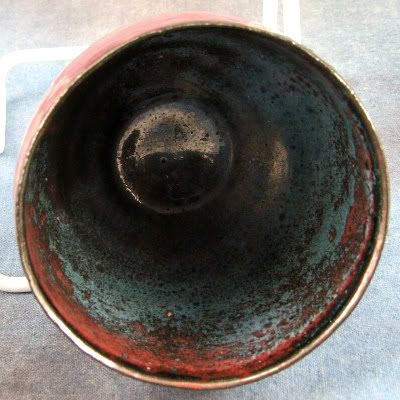 I got my 8 Eames glasses with the metal glass carrier. Holy smokes it was wrapped up so tightly it took 20 minutes to unwrap.
Also got my gold Mirro triple tiered tidbit tray and it's so cute! Smaller than my starburst tidbit tray, and matches the Mirro tray/bowl I got last year. In the photo, the handle and legs looked silver, but it's black just like the feet on the bowl.
I can't wait to put tidbits on them.