Doc was kind enough to contact me about the post I made about vintage robots, space toys and memorabilia. It turns out, one of the photos I posted was his amazing collection of ray guns: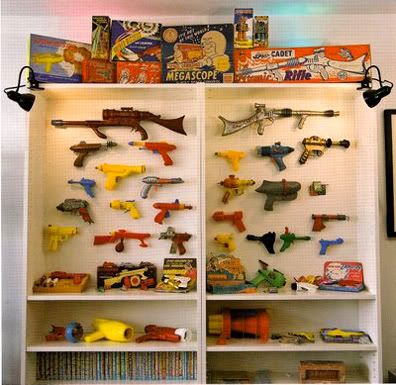 So I wanted to feature his blog for the rest of you to check out:
Check out Doc Atomic's blog HERE
Wow, amazing information and photos about this wonderful subject of collecting vintage, mid-century alien, space, robot, ray guns and anything else you might imagine!
Thanks Doc Atomic for sharing your wonderful blog.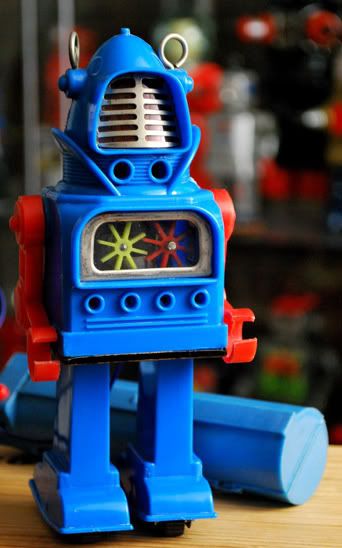 Add his blog to your favorites and get a taste of outer space!
Check out Doc Atomic's blog HERE