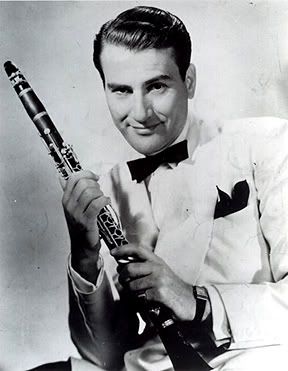 I went looking for some music for my atomic ranch style home, and while it was built in the mid-50's, I realized I preferred songs mostly from the Big Band era in the 1940's.
My folks were married in the mid-40's (they were much older when I finally came along, and people were always mistaking them for my grandparents) and Dad played in a Big Band, (did I mention I still have an autograph by Gene Krupa?) so I grew up listening to the music of Glenn Miller, Benny Goodman, Artie Shaw, Gene Krupa and others.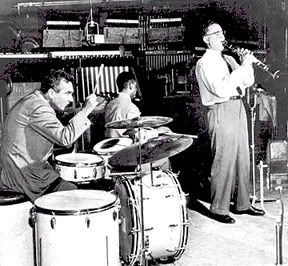 So for me, mid-century music is all about Big Band and Swing.
I found a really good 3 set CD with all the songs I liked, and went to www.youtube.com and found the same songs there. Then I made a Playlist so I could listen as I work at my computer. I'll buy the CDs, but need a CD player since all the stereo CD players I have crapped out so quickly.
I'd love to buy a mid-century, non-working record player or radio cabinet large enough to gut and hide a modern stereo inside. And in time. I'll do just that.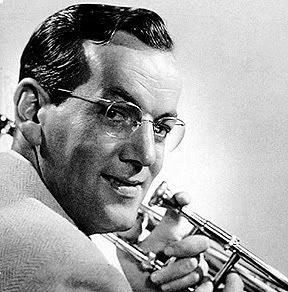 At any rate, go to www.youtube.com and search out your favorite mid-century music to enjoy!
You can also to go www.pandora.com and listen to some wonderful era music selected at random based on the suggestions you put in.