This one sold on eBay for $66.00.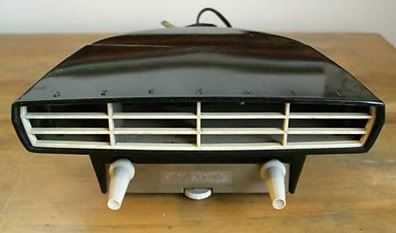 There is another one on ebay with a Buy It Now for $50.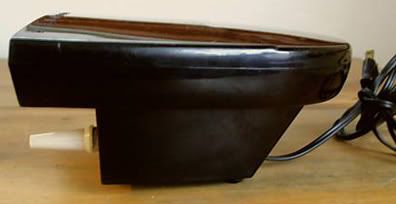 Sleek and streamline, would look great on your mid-century executive desk!
By the way, I am no longer an eBay seller, so I am not endorsing any particular sellers.
This awesome 1950's geometric and amoeba curtain sold for $30.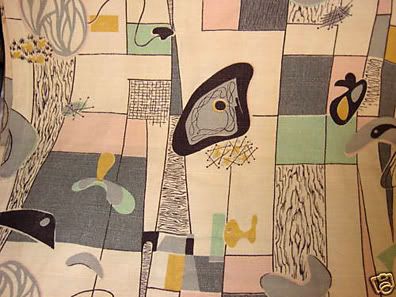 44"x62" and a smaller one 44"x40". Too small for any of my windows (except the very smallest one's, and I want both windows to match in rooms with two windows). These geometric style patterns sell for the most, and they are hard to find in colors and patterns such as this in large quantity. If they do, sellers want hundreds for them, or they bid that high.
Sigh, I can't justify spending hundreds on curtains. Just yet, at this point.