I'm going to get one or two of these awesome reproduction radios so I can play my Big Band CDs:
Thunderbird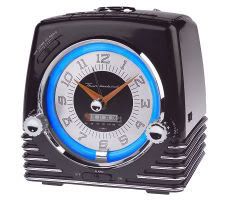 Crosely
Just discovered this repro model the other day and I like the style best of all.
Studebaker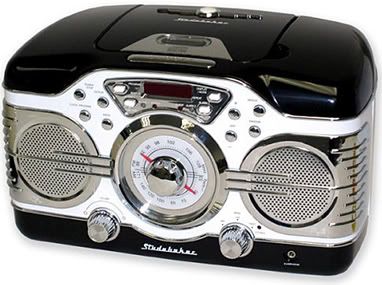 If interested, search them out on eBay, prices are cheapest there. If any of you have bought these. I'd love to know what you think of them.
Eventually I plan on getting a non-working phonograph/radio in a large mid-century cabinet and gut the old parts and put in a brand new stereo "hidden" in the old cabinet. And maybe even the cabinet from two smaller separate speakers for the extra speakers on my modern stereo.
As cool as old tube radios and such are, even if they work, it's difficult to get them working again if they break down, they use a lot of extra energy, and there are no vintage radio stations in my area. Or many areas, I suspect. A local college has a 3 hour program playing music from the 20's-40's with an hour of old time radio shows, but I don't recall hearing any of the Big Band classics. However, you too can listen live, every Sunday from 2:00-5:00 Pacific Time on your computer. Go to www.kspc.org and check it out.