I think I mentioned my living room is essentially made up of two walls of 6 big, beautiful, floor to ceiling glass windows. Big, beautiful windows that look out into my big back yard and side porch.
I tried to find a similar living room and this is the best I could do to give an idea of the scale of the windows: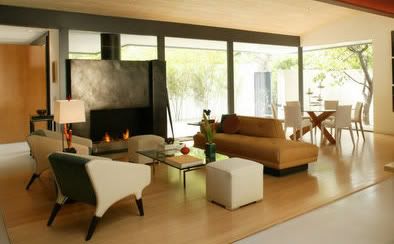 I knew one had a small but tight split in a lower corner from settling over the years, but not an immediate issue.
But as I finally moved Moms huge old heavy dining room table and looked behind the curtains, I saw that both those windows are split across the lower portion, and one badly.
Damn.
Each windows measure 76" x 46" and I don't imagine replacing them will be cheap. Ugh. I wonder if homeowners insurance covers them? Probably not.