Bought these black and gold glasses in this awesome circular metal carrier for the opening bid: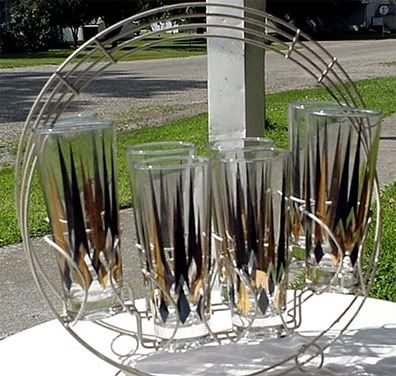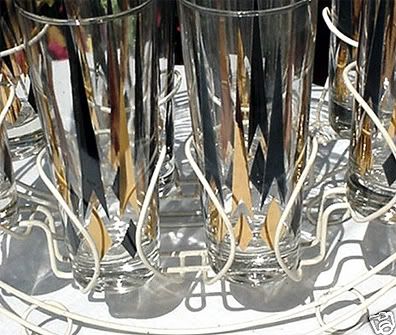 Is it too early to be buying mid-century gifts for myself for Christmas? lol…
The two tidbit trays I got, also won for the opening bid. I saw an Eames patterned blanket sell for the opening bid as well.
It's a buyers market! This must be the time of year to buy. Last Fall and Christmas season, sales were stronger.