Let's celebrate the ultra-cool, sleek, retro Boomerang wing-shaped ashtray!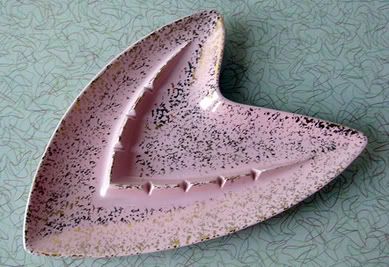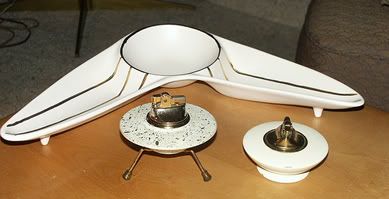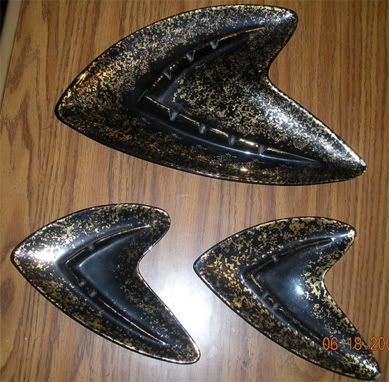 For you purists like me out there, I believe these next two are reproductions. Sometimes they are advertised as repros, but sometimes they are not. Be aware. Look for the similar silver tripod stand with the spiral in the middle as pictured: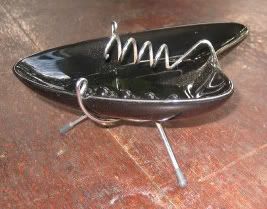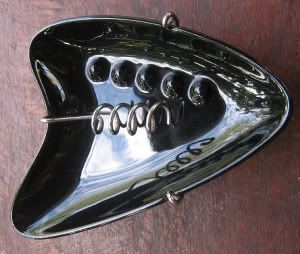 I am the proud owner of these two, which I believe to be authentic vintage boomerang ashtrays. See the black metal tripod stand and how the spiral part is off to the side?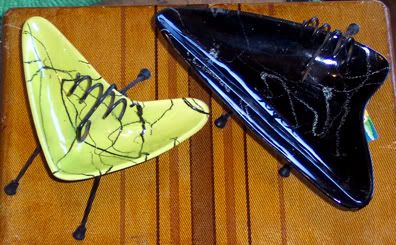 Regardless, every 1950's, mid-century, atomic ranch house needs at least one of these!