Apollo. Sputnik. The space race was a big deal in the late 1950's –1960's.
So it's no surprise space related items were a big hit in the mid-century period. People seem to collect ray guns and robots these days. Check this out: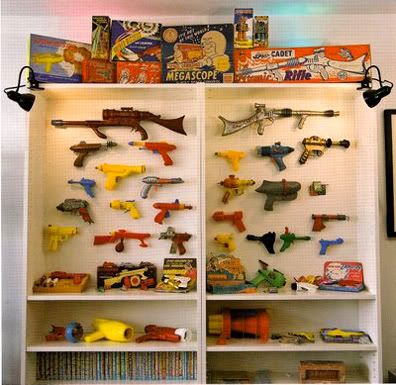 The above photo is from Doc Atomic's Attic of Astounding Artifacts own personal collection.
Check out Doc Atomic's blog HERE
Amazing collection!
Battery powered Japan robots with wonderfully graphic boxes can sell from the hundreds to thousands: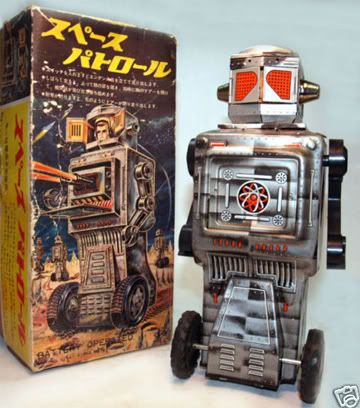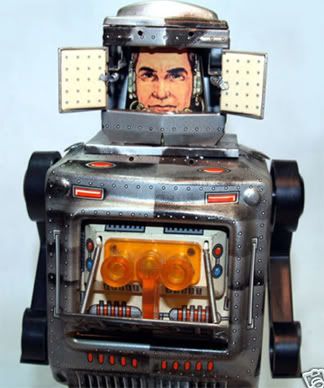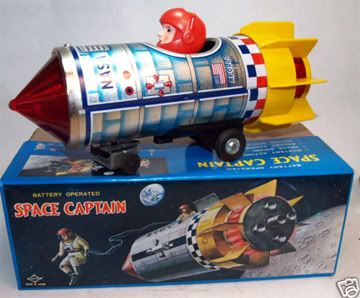 Apollo toys were a big hit: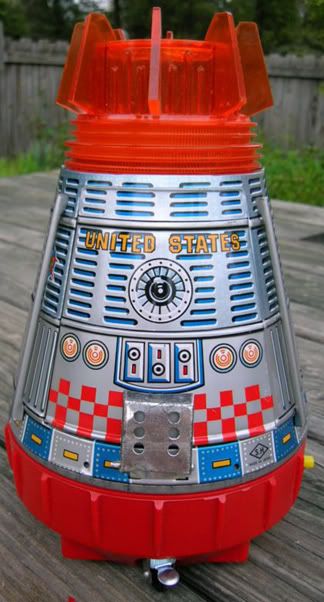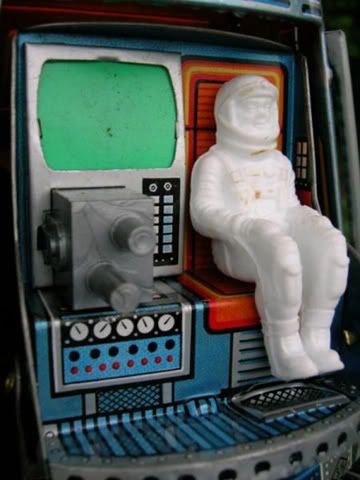 Of course alien space ships made for many late night frights: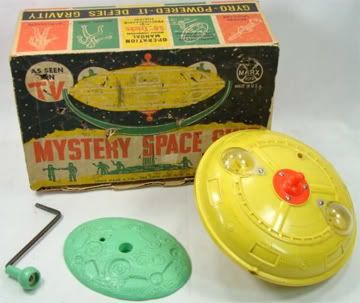 Space lunchboxes were popular:
Weltron made a tape and clock played shaped like a satellite: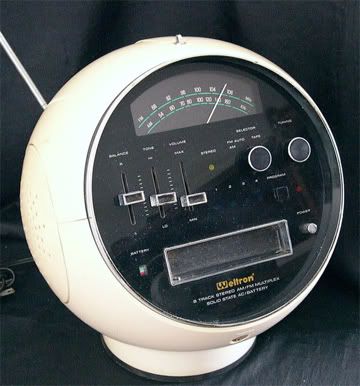 From my own collection books can be found for a dollar or so: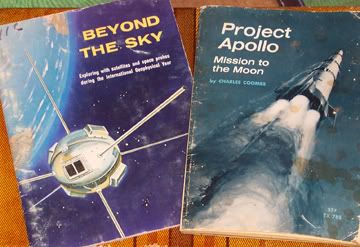 I picked up this space astronaut wallpaper at a thrift store:
And of course, no vintage space collection is complete without at least one Sputnik German Barometer (I own two):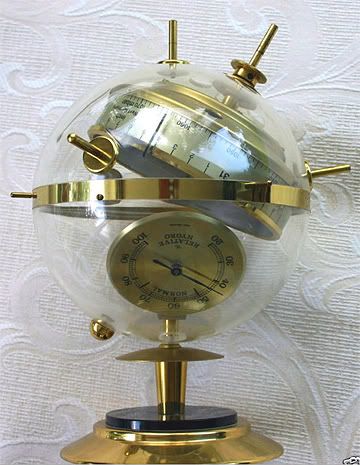 It was 40 years today that Apollo 11 and man first stepped on the moon. Watch all the old news reels here (copy and paste, sorry, still can't figure out why I can't link these):
http://www.youtube.com/ReelNASA