I read this story in an ebay auction:
18 months ago, my husband and I purchased a neighbors home after she passed away. Our neighbor had lived in this home with her husband for 50 years and in that 50 years she had never thrown anything away. She was very sentimental and kept absolutely everything. Her husband passed away the year before she did. Her two boys had no children and lived out of state and were not interested in anything from the house and so they sold us the house as it sat, full of all her and her familys treasures. We had been remodeling our century old home for the last year and a half and were just about finished when we purchased the home. This home was full from the basement, first and second floors to the floored attic. There was literally just a path through every room. We packed everything away and put the house up for sale after fixing it up. Now that we are finished with that, I will be listing the treasures we found there along with all of our treasures. The experience of seeing my neighbors house so full because she collected and treasured everything for all her life made me realize that my house could someday look the same if I just keep collecting as I have and if I dont let anything go. It was so sad that no one in her family wanted her things. It made me wonder what our family would do with all of what we treasure. So, my husband and I are slowly and reluctantly parting with our favorite treasures and our newly aquired ones. We already had our basement and a storage building full when we aquired the new house and now we have a second building full from that. Over the next few months, I will be listing daily so be sure to check back often. I will be listing wonderful vintage and antique items from my collection,beautiful silver and vintage toys and almost anything you can immagine. I am sure you will find something you love also.
This is why I have passed up so many eBay auctions. I don't want a house full of "stuff", even wonderful "stuff."
The more you simplify your life, the better it feels. We have so many things to distract ourselves with now. The reason we yearn for another era is because it WAS simpler times in many respects.
The mass consumerism we see now did start after the War and has gained momentum ever since.
Simplify your life, and keep your treasures to a minimum, and be sure to enjoy what you do have. Don't keep it packed away for "some day."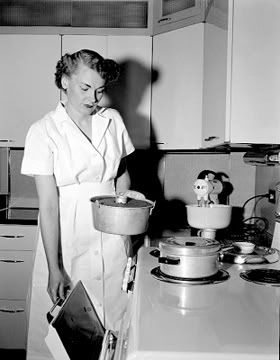 So no matter if all your special treasures are sold or passed down through generations, live with as much joy and simplicity as you can today.