Bedroom number one is pink, frilly, girly and has all the old dolls and vintage baby crib, pastel handmade quilts and chippy, shabby wrought iron bed and everything feminine.
It's my intention to turn the second bedroom into something a bit more masculine, and since my family had so much vintage Asian stuff, I put most of it in there. But I'm still not satisfied with it.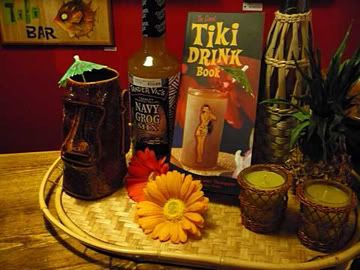 Mom's Mom bought an oil painting of the coastline done back in the mid-50's, and that would go with the Asian theme, but I'm still not happy with it. Nor would a "Beach" or "Tiki" theme really please me. Nor a cowboy/Indian/southwest, nor a Space theme, though of the group, that I like the most. I have considered all these choices carefully and still am unable to think of a theme that really pleases me.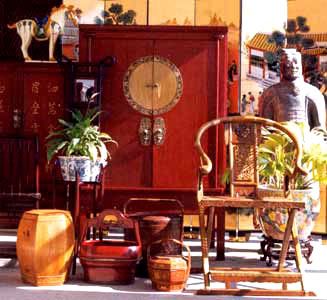 Dad played in a Big Band, and I still have a few of his Congas, Bongos and smaller instruments (none of his drum sets, thought). So a "Ricky Ricardo Cuban" Big Band music room theme is a possibility.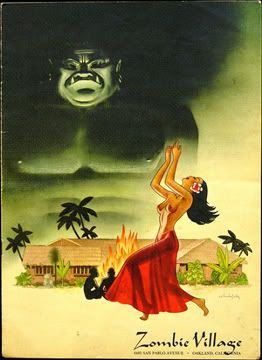 But none really, really "grab" me.
The Asian/Pacific Islander" theme is not a bad one. But I'll be darned if I simply cannot think of a great idea.
The master bedroom will also be pink and feminine with some machine age style to it, living room masculine with very "modern" 1950's geometric styles and such, the kitchen will be some combination of pink and white or sage greens, and the bathrooms also pink and white as they always have been.
But what to do with bedroom number two?
Back to the original outside color of the house, it was always pink and a blue-turquoise, so I'm thinking of painting it a blue-green, pale teal color.
It will look great with the coastline oil painting and all the other things in there already, but I'm still not completely satisfied with it.
What do you do when you simply cannot decide?