Ahh, the heat has set in now for several months, and thoughts of summertime have played in my mind.
What memories do you have of summer?
I remember going to the Drive-In as a small girl in my parents white Chrysler Saratoga, complete with the big fins. It was a way to have fun and beat the heat from our atomic mid-century home which got hot in the summer.
The back dashboard (is that what you call it?) was so roomy, I could crawl up there and lay down.
There used to be a playground under the big screen with a push merry-go-round and animals you could ride on, mounted on big springs. We'd all rush to get there early enough to play and watch the cartoons before the double feature.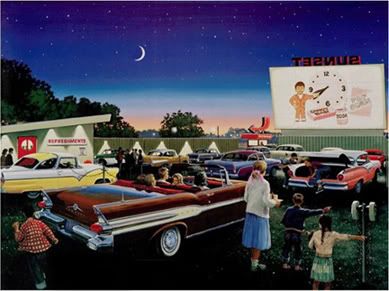 The speakers hung on the driver window, and sometimes we'd go to the snack bar and get popcorn and candy.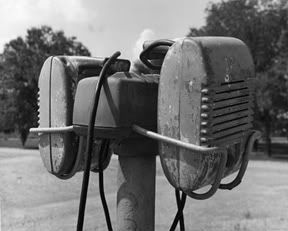 Usually we'd stop in at Walters five and dime and pick up candy bars before we went, my Dad being thrifty.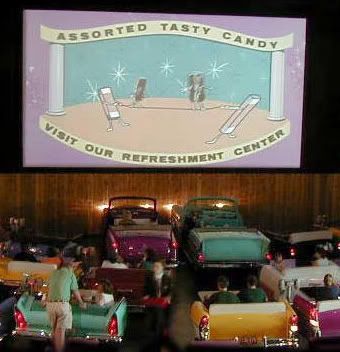 I often dozed off during the second feature, and fought with my brothers about who got to sit where in the car, but I was fortunate enough to have been able to enjoy this great American experience.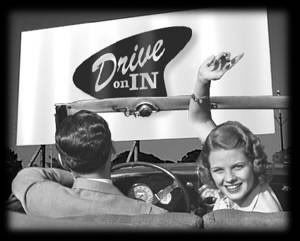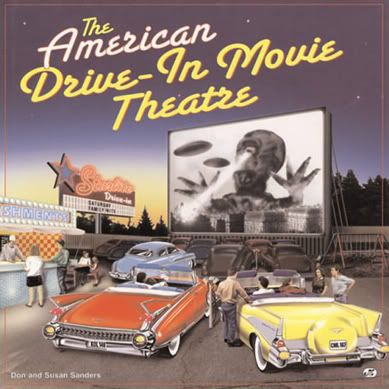 What are your memories?