I have found, as I am sure many of you have, that in order to find some of the deals on eBay, you need to search out the items that are NOT labeled "Atomic", "Eames" or even "Mid-century".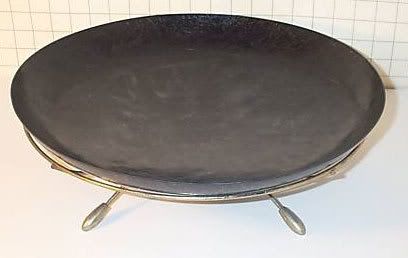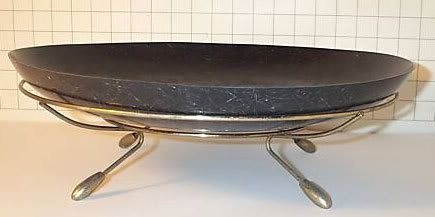 I found this Ichibana type fiberglass planter or bonsai dish (or anything dish) by doing some general searching. No, it's not one of the now-coveted bullet style planters (why are those so expensive again?) but pop some rocks and an air fern in it, and it will do just as well. It looks like it had water in it at one time, hence the staining, but that can be covered up in a thousand different ways.
Remember; just because some select things are very popular, doesn't mean you have to buy it. I saw an awesome spaceship or flying saucer hanging lamp that sold for only $40 but since it wasn't one of the "Sputnik" lamps, it was very affordable. I let it pass because I'm not quite to the point of buying new hanging lamps In fact, I may keep the one's I already have which are original to this house and forgo different one's. If I can come to terms with the oriental style one in the kitchen. Ugh.
BUT, oriental items on eBay are one of those things that still sell for very affordable prices. Something to consider if you are decorating mid-century on a budget. The Orient was still mythical and mystical back in the 1950's.
By the way, thank you to the person who left a comment on one of my prior posts, Be darned if I can figure out yet how to respond to it in the post it was made lol.